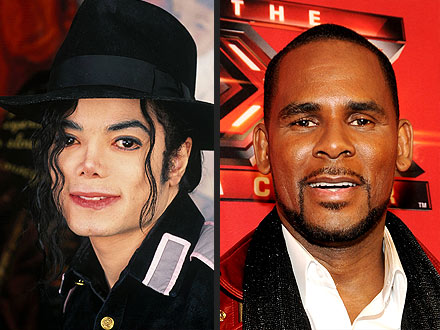 Michael Jackson and R. Kelly
Polaris; PictureGroup
It's been exactly three years since Michael Jackson's untimely passing. But for R. Kelly, the memory of spending time with the King of Pop will last forever.
They met when Kelly wrote "You Are Not Alone" for Jackson, and the late pop star agreed to sing it. Kelly details the thrill of meeting Jackson, their collaboration on the song – and what it was like to hit the mall with the mega-star – in his upcoming memoir, Soulacoaster: The Diary of Me, on sale June 28, reprinted here with permission from SmileyBooks.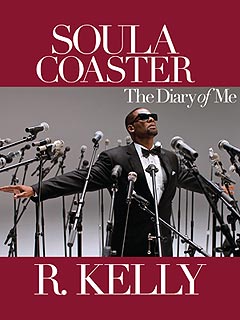 R. Kelly's new book, Soulacoaster
The day finally came. I got to the studio two hours early. I ordered my favorite Chinese food. I was sure to include some vegetarian dishes for Michael. I was so nervous that I started practicing in front of the food just how I would introduce Michael. Would I say, "Mike, would you like some Chinese food?" Or, "Mike, want some of this, man?" Or maybe it'd be better to say, "If you're in the mood for some Chinese food, Michael, you're welcome to it."
Thirty minutes and several phone calls from Jackson's people later, the legendary singer arrives.
He looked at least eight feet tall. He looked like an avatar. He was wearing a black mask over his face. Only his eyes were showing.
Finally, Mike walked over to me. He looked in my eyes, opened his arms, and gave me the hug of my life, whispering to me in his lighter-than-air, soft, high voice. "The world's gonna be singing this song."
I blurted out something silly like, "Congratulations on everything you've done, Mike. Congratulations on being Michael Jackson."
Just about then, Bubbles the chimp pra